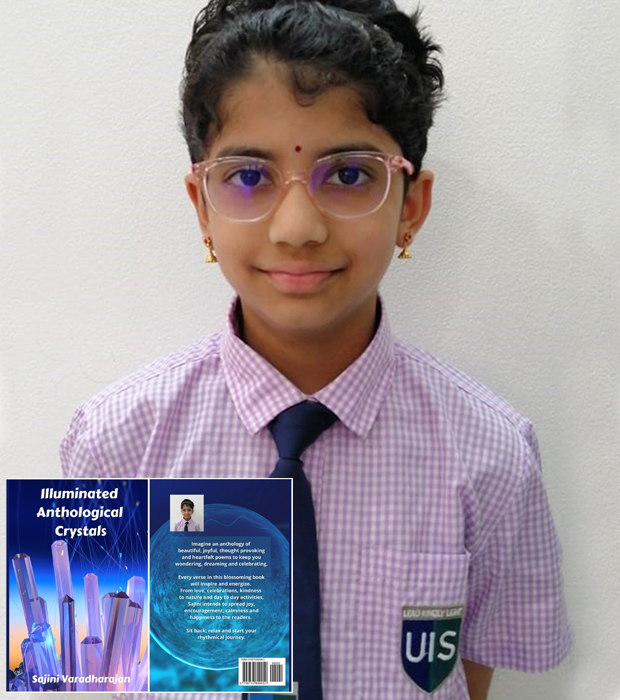 GEMS UIS' very own young author Sajini V launches her second book
One such captivating moment with Elisabetta Dami, the author of the Geronimo Stilton books, instilled a flair for writing in Sajini Varadharajan's heart. This paved the way for her first published book, 'The Super Junior Series', in 2019, closely followed by her second book, 'The Adventures of the Super Juniors', in 2021.
'Illuminated Anthological Crystals', Sajini's latest book, is a picturesque collection of profound poems that keep readers wondering, dreaming, and celebrating. Sajini's books are available on Amazon.
When Sajini is not writing on her desk, she spends time narrating stories and reading books which give wings to her imagination and creativity. Sajini owns
a YouTube channel to provide a segment of her short stories and poems for all ages! Sajini's ardent desire is to become an ecologist and an author. She aspires to become an entrepreneur with her own publishing company 'Write Dale' to encourage young authors to publish their books!