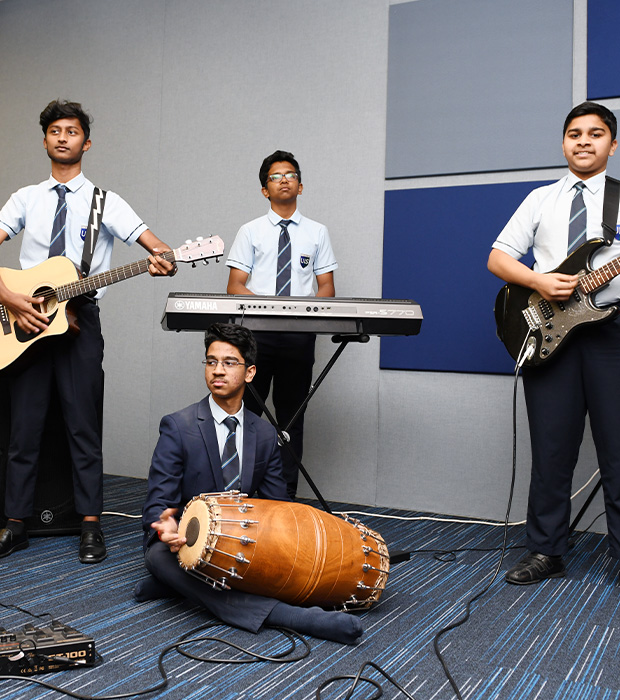 Extra Curricular Activities
Activities for students from KG1 to GRADE 12
The school offers a wide range of extra-curricular activities for all-round development of each student's personality and skill sets.
Extra-curricular Activities Offered
Music
Elocution
Recitation
Debating
Essay writing
Dramatics
Art and Craft (includes paper-craft, clay modelling, mural painting and origami)
Various sports
Principles of honesty, trust, co-operation, self-reliance and hard work are inculcated through these activities. Physical training forms an integral part of the school's curriculum. Periodic exhibitions and a variety of display boards in the school afford ample opportunities for students to express their creativity and skills.
Gallery of our Extra Curricular Activities