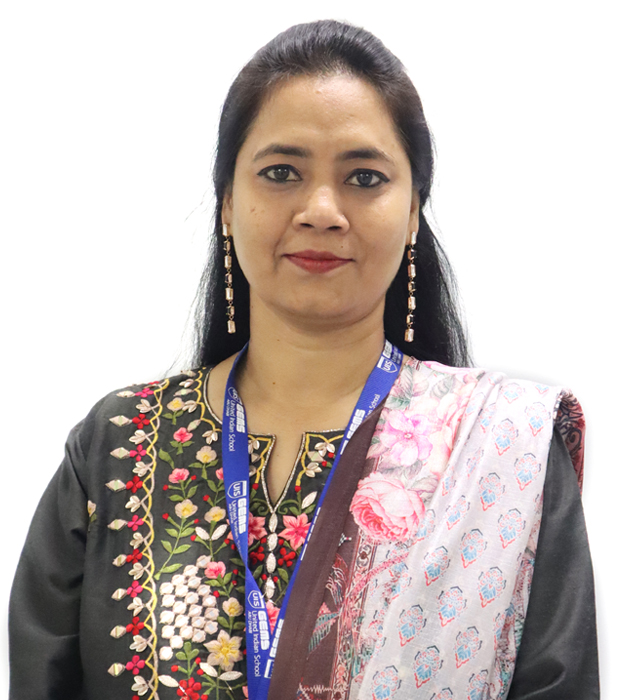 Sharmila Mandal
KG Supervisor
Sharmila Mandal
Ms. Sharmila Mandal is a highly experienced and qualified education professional with over 22 years of teaching expertise across diverse curricula such as CBSE, ICSE, and IGCSE.
With double MA and B.Ed. degrees, Ms. Mandal has consistently achieved outstanding results throughout her career. For 8 years, she served as the Head of Department, Second Language at GEMS UIS, successfully managing daily school activities and overseeing school-wide events.
Ms. Mandal's greatest strength lies in her exceptional ability to understand the unique requirements of parents, teachers, and students. She is deeply dedicated to helping students reach their full potential. Her vast knowledge and expertise in managing school activities make her an invaluable asset to our institution.