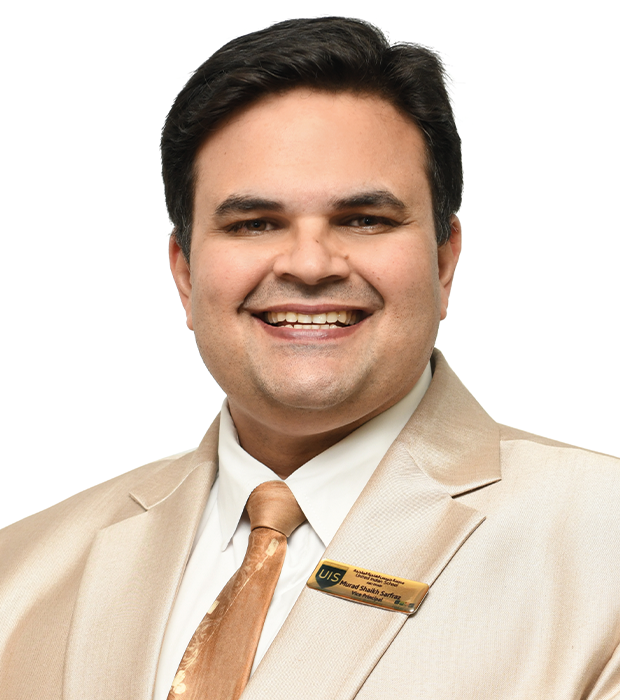 Shaikh Murad Sarfraz
Vice-Principal
Mr. Murad Sarfraz brings to UIS, 20 years of experience in teaching and 11 years of leading schools in India and UAE. He is a postgraduate in English and topped his batch in B.Ed. Hailing from a family of educationists, Mr. Murad has a deep understanding of what works with students and teachers.
He believes focused thinking, discipline and having fun while learning are key attributes for learners. He is always available for students, teachers and parents and looks forward to supporting them at all times.
He believes in the expanding capacities of all his students and enjoys his students' successes once they have passed out from school. His unflinching passion for reading and writing led to him becoming an author for Cambridge University, the UK and his books are in several classrooms across Asia. If he's not reading or researching, you will find him watching a film and learning from great works of art!