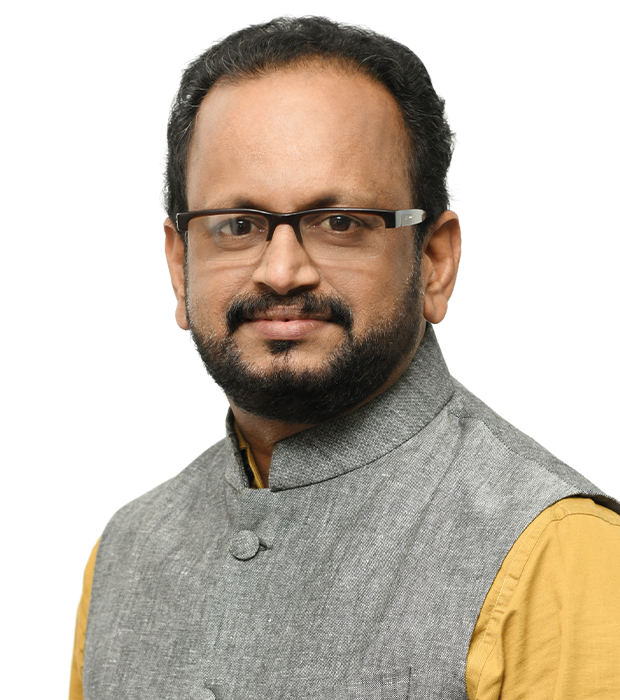 Kunjumoan Joseph
Senior Supervisor (Boys)
K. Joseph secured his Masters in Mathematics and Bachelor of Education majoring in Mathematics with distinction. He has 27 years of experience in Education including 5 years as Vice Principal in Jesuit schools in India and 17 years of service at GEMS United Indian School. During his tenure, he carried out the roles of HOD (Mathematics), House Master, Examination / Activity Coordinator and is currently heading the Boys Section as Senior Supervisor.
He also served as the external evaluator in Mathematics for CBSE Board Examination for three consecutive years and acted as Deputy Superintendent for conducting CBSE Examination for Grade 10 and 12.
He holds the position of Health and Safety officer for last the 5 years and has the additional responsibility as the Designated Safeguarding Lead for the School. He is working with the SLT to ensure implementation of the Safeguarding policy in the School and has trained the teachers and students to recognize and respond to different forms of risks.
Being the CBSE Coordinator, he is involved in all CBSE related activities and is the "go-to" person on CBSE issues in school.
With his pleasing personality and strong interpersonal skills he proves to be a dedicated and hardworking individual focused on school improvement. He believes that every child can learn at his/her own pace but will eventually catch up with the best!