Virtual Admissions Centre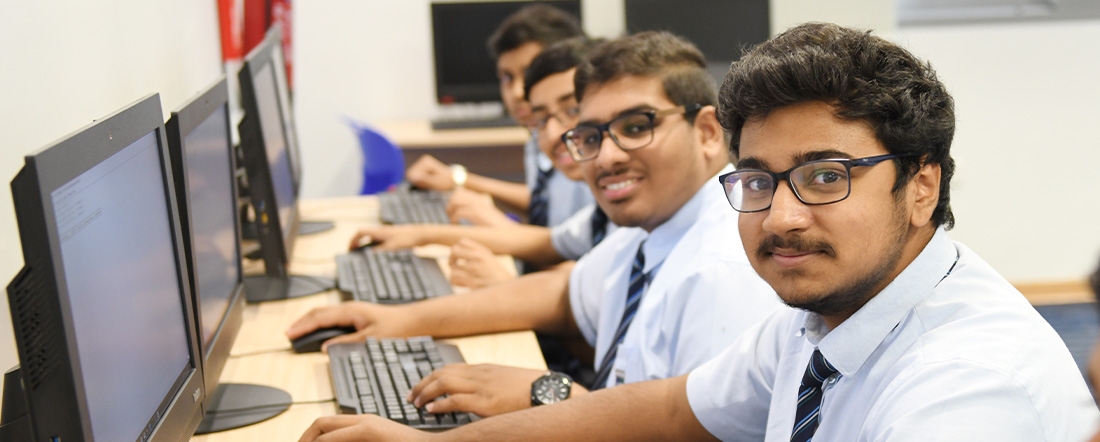 We want to make it as easy as possible to access the team during these unprecedented times. That's why you can now book a virtual appointment with our dedicated admissions team.
Booking an appointment is quick and easy. Simply follow the link, enter your details and a confirmation email will be sent to you.
Ready to Enrol?
If you are ready to register your child at GEMS United Indian School, Abu Dhabi, please fill our online enrolment form today and we will guide you through the process.
Visit Our Campus
We are delighted to confirm that we are open to support both existing and prospective parents. The health, safety and well-being of our employees and visitors is of paramount importance to us, therefore, it is essential that an appointment is made prior to your arrival and that you adhere to all precautionary and preventative measures that have been put in place.
Alternatives to an On Campus Visit
Schedule A

Live Chat Session

With Our

Admissions Representative

Schedule a live chat session with a member of our admissions team, who will assist you and guide you through your child's enrolment journey.

| | | | | | |
| --- | --- | --- | --- | --- | --- |
| | | | | | |
| Leena Janette Andrews | Smitha Ashish | Archana Sekhar | Marina Sophia | Lily Viswaraj | Preethi Mathew |
| Receptionist | Receptionist | Receptionist | Parent Relations Executive | Admission Secretary | Registrar |
| Sundays, 3:00 - 4:00pm | Mondays, 3:00 - 4:00pm | Tuesdays, 3:00 - 4:00pm | Wednesdays, 3:00 - 4:00pm | Thursdays, 3:00 - 4:00pm | Sundays, 3:00 - 4:00pm |

Connect with us on Facebook